From Thursday 03 September, both spaces will reopen with new exhibitions by Wilhelm Sasnal at Kingly Street and Klara Liden at Davies Street – resuming with our usual hours, Tuesday to Saturday 11am-6pm.
We are taking the necessary precautions to ensure the safety of both our staff and visitors and ask that masks are worn throughout the duration of your visit. There are limited visitor numbers at any one time to respect social distancing and we have installed temperature readers and hand sanitiser stations at both site entrances.
Please email info@sadiecoles.com with any enquiries.
For all enquiries:
info@sadiecoles.com
press@sadiecoles.com

T +44 20 7493 8611
Sign up to our mailing list:
In order to respond to your enquiry, we will process the personal data you have supplied in accordance with our privacy policy (available on request). You can unsubscribe here.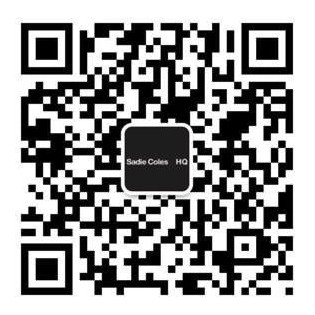 We regret that the gallery is currently unable to accept
work related requests​ or unsolicited artists' submissions.​