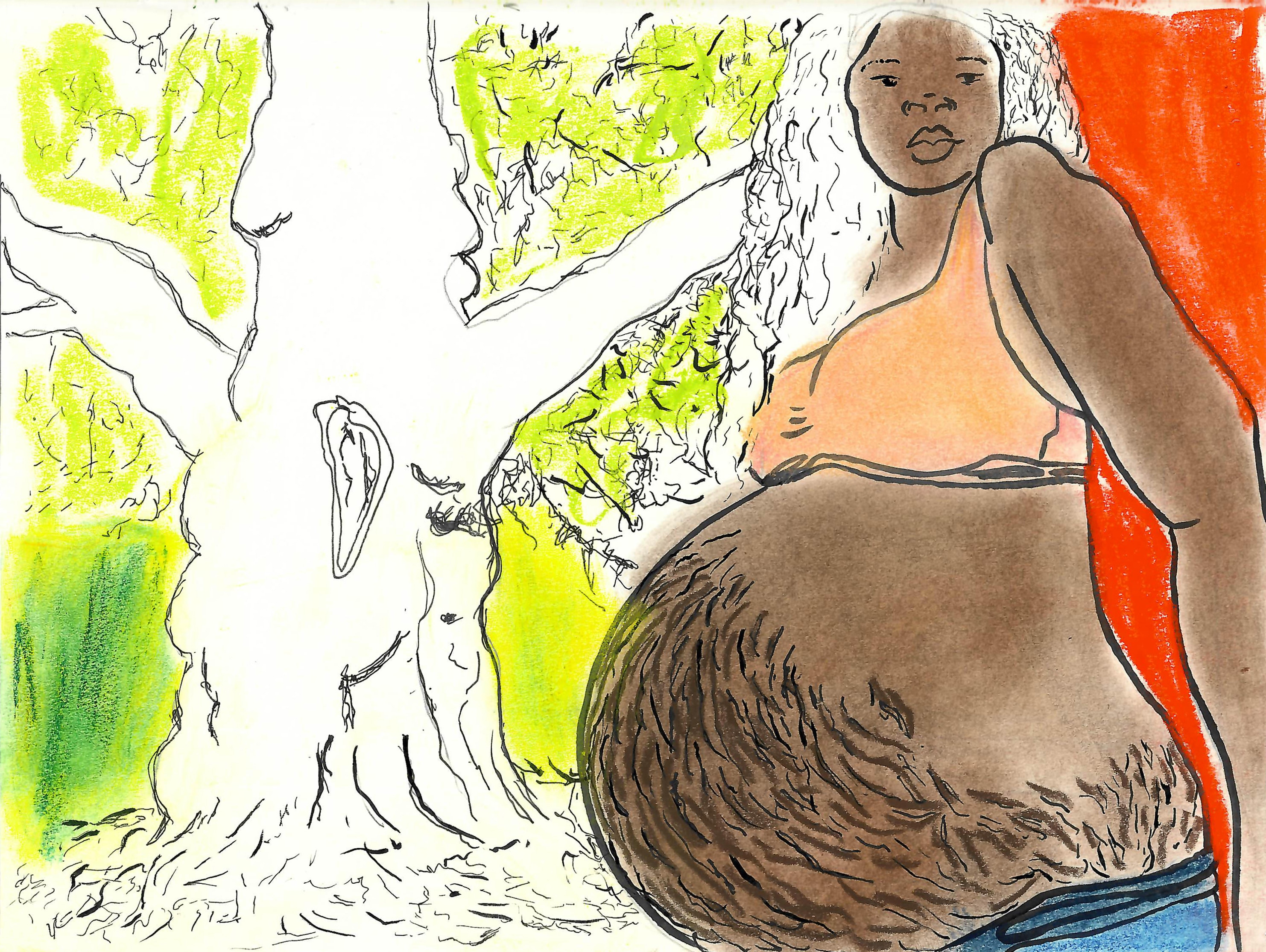 'Art is always who we are. It's about community – sharing ideas through the creation of an artistic experience, in that way we are uniquely human, but we also belong to the world, our truths replicated throughout the rest of nature of which we are also members. This drawing is a virtual collaboration to pass the time, please print and color in, have your kids color in. cut and paste your own face, draw the tree out your window, make your own family tree etc.'
Alvaro Barrington has created a series of downloadable drawings now available to access freely via the gallery website.
Only part of the drawing has been coloured in, the rest is left clear as an open invitation to the community – children, adults and artists alike – to build upon as a shared collaborative project, extending Barrington's all-embracing approach to community and shared culture.
Send us your images info@sadiecoles.com or tag Alvaro on Instagram @alvarobarrington