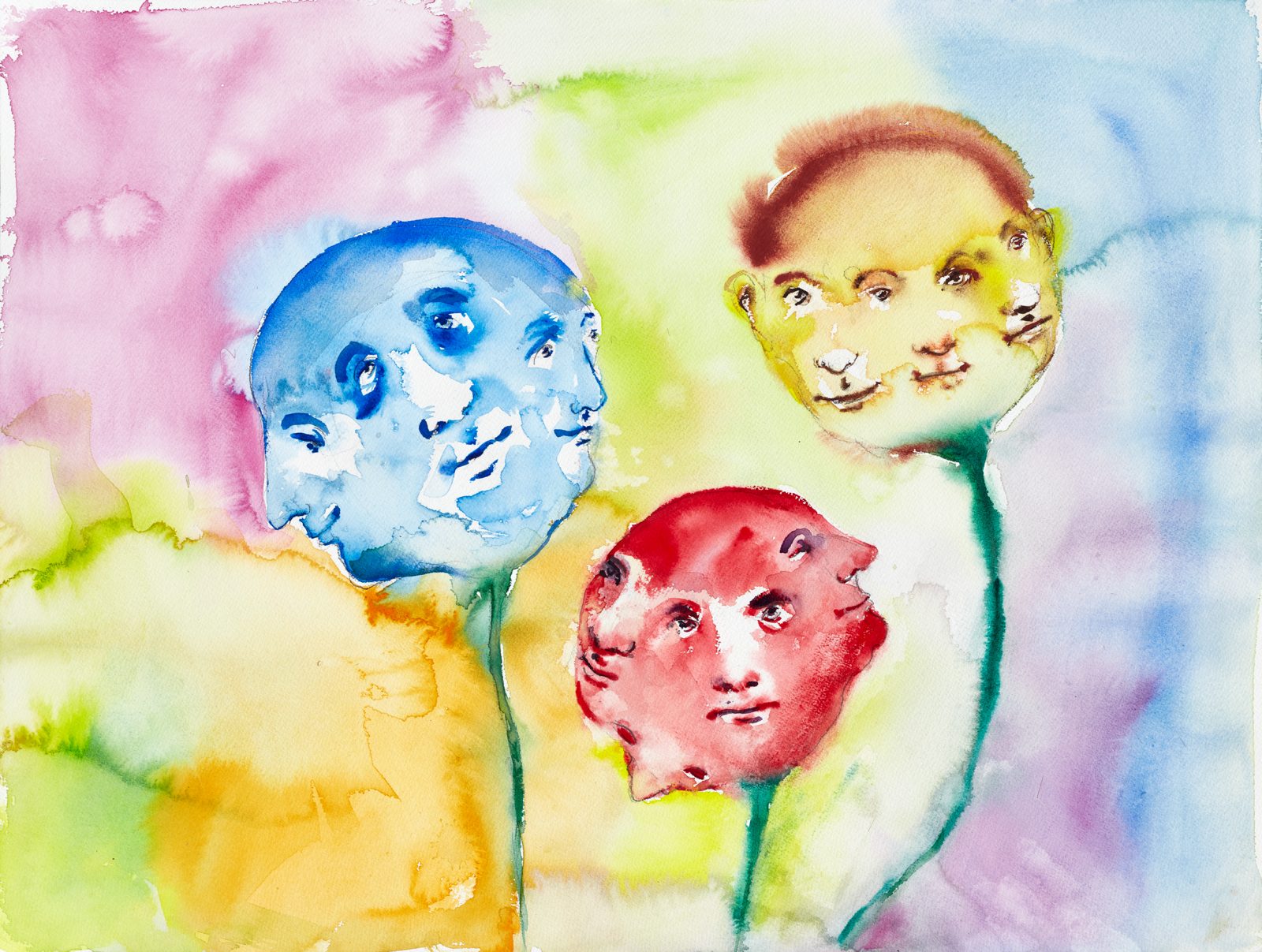 The title HOMEWORK made me smile, I associate it strongly with the housewife, homeschooling and managing daily life with my kids, which became my focus during the few weeks of lockdown as my kids were at home.
The whole idea of isolation became a challenge and changed the concept of what a family is, what being a family is all about. In my house, the school system moved more and more into the background and the children's individual characters came more to the fore. There was no space to escape. It became the opposite of isolation, as we all sat together around the table and each of us pursued our own interests. One of my children disappeared into a utopian lego city of his own making, while my other child discovered the sewing machine, created his own fashion brand. I escaped frequently with my dog out of the city and for the first time in a long time I was able to enjoy the spring as it arrived and to watch nature exploding to life. This awakening was powerfully symbolic for me during the first phase of the pandemic and over the course of these few weeks, drawing also became a process into which I could escape from the world.
The images found their way out of my mind and onto the paper without anything to block their path. My drawings exist in a parallel world that have much more of a lightness than when compared to my sculptures that demand more focus, concentration and organization. Being out in nature is definitely a relief for me as it is a place where I can hide away. Being surrounded by animals has always been important and it is something that has become more and more important over the years. In this new bunch of drawings, I have definitely chosen a more vibrant and colourful pallet, the format is larger too and I have used colour on more of the paper's surface than I have previously. It wasn't a choice that I made in advance, it just happened, I really wanted to cover the paper in colour. As a person, my filter for information coming from the world around me is really open, whether it is films, books, podcasts, documentaries etc. It seems to be a relief for me to process this abundance of information and to get it out visually. I definitely like the confusion evoked by the multi-eyed figures in both my sculptures and drawings, they make it more difficult to focus. Maybe that disturbance is what interests me most?
Paloma Varga Weisz, 2020